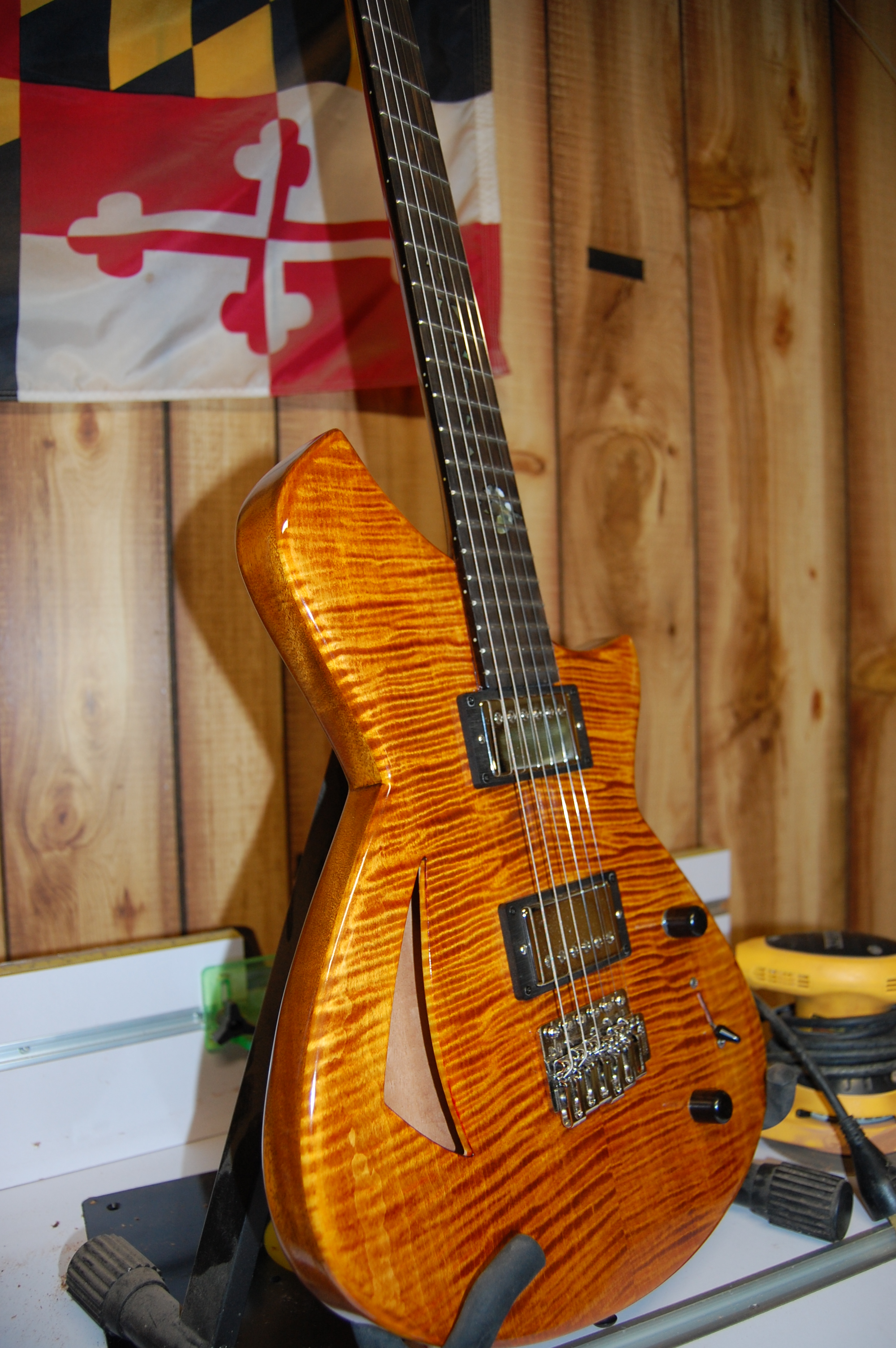 The best things in life are simple. Keeping with that philosophy Truly Strings mission has always been to build custom, handcrafted guitars with attention to detail so precise it can only be achieved by one set of hands. Fit, finish & frets are the name of the game when it comes to this line of work and all guitars are crafted with the best woods, components and hardware. Although I consider myself far from being a master craftsmen, it doesn't mean I can't act like one.
  My goal is to build you an instrument that is familiar in tone and feel but with it's own unique details.
Meet the Team
It's hard finding good employemnent these days   Truly Strings is no exception. Just kidding! I've assembled a rag tag crew throughout the years and like most successful group projects, a majority of work falls one individual. In this particular case, that'd be me, Stephen 🙂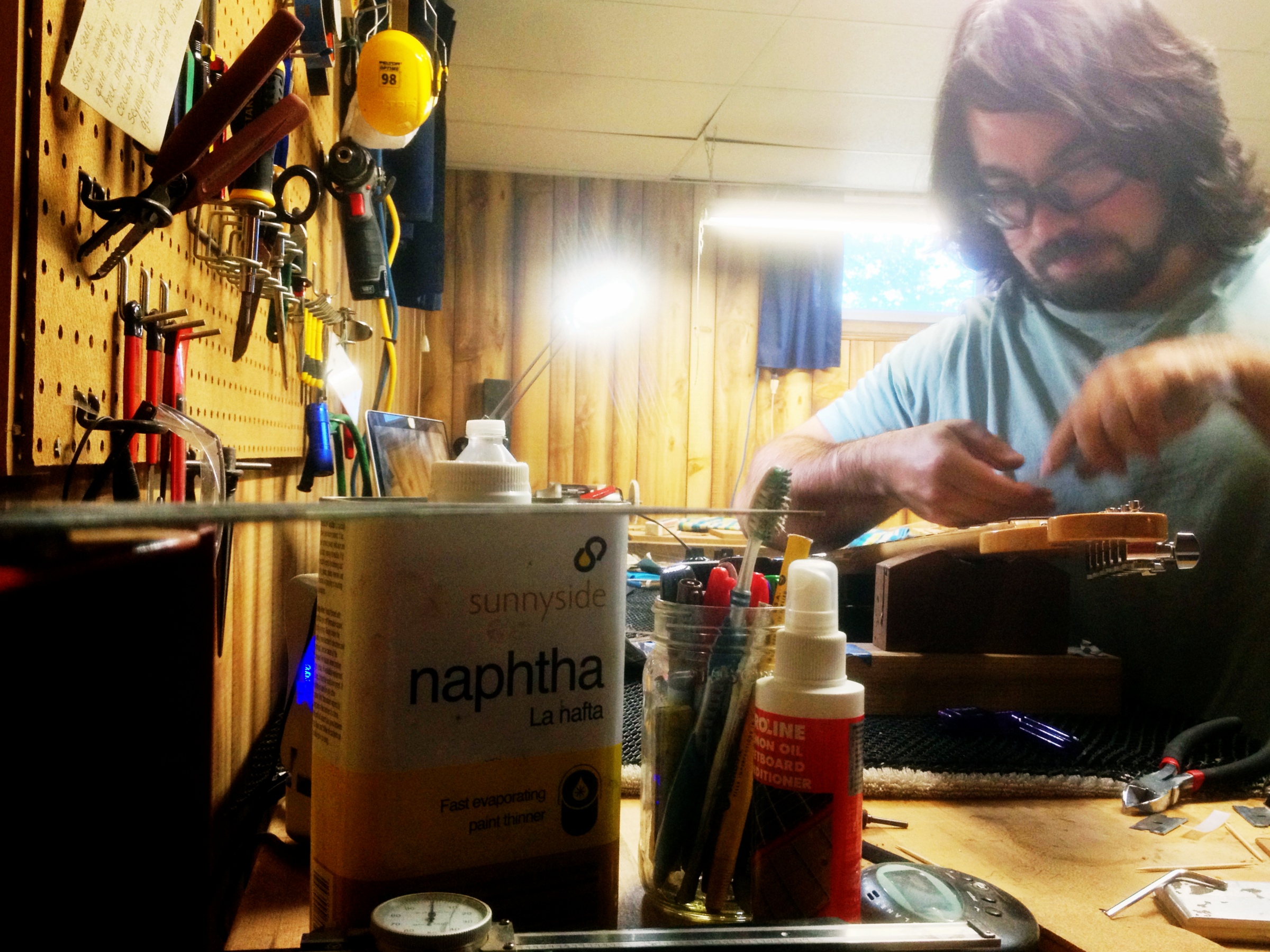 Stephen Bascietto
Roberto-Venn Luthier Certificate 2010 | Former P.R Smith Assembler | Brain & Hands behind it all.
Dusty
Dusty dog  has been with the the shop since the begining. She loves meeting new customers but prefers tennis balls over soldering irons.
Next Steps...
Give me a shout to set up a time for an instrument evaluation!